Root Canal
---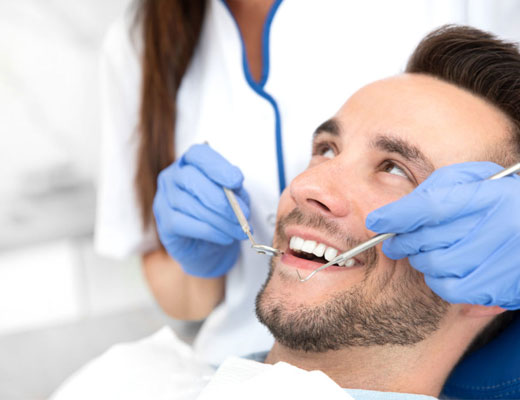 ROOT CANAL THERAPY
Root canal therapy is intended to remove germs from infected root canals, prevent reinfection of the tooth, and preserve the original tooth. When a root canal is performed, the inflammatory or infected pulp is removed, and the inside of the tooth is carefully cleaned and disinfected before being filled and sealed. If you believe you are in need of a root canal, please contact our dentist in Stuart FL today. If Dr. Panchal determines the tooth can not be saved, he will be sure to review your tooth replacement options.
WHAT IS A ROOT CANAL?
The word root canal refers to the cavity within the core of the tooth, but it is also often used to denote the treatment of an infected root canal system. The nerves and pulp of your tooth reside within the root canal.
POST ROOT CANAL THERAPY
Dental Crowns
The amount of surviving tooth structure after a root canal usually determines the requirement for a crown. In general, if more than half of the tooth is missing, a crown is recommended to restore the structural integrity of the tooth.