Cleaning and Prevention
---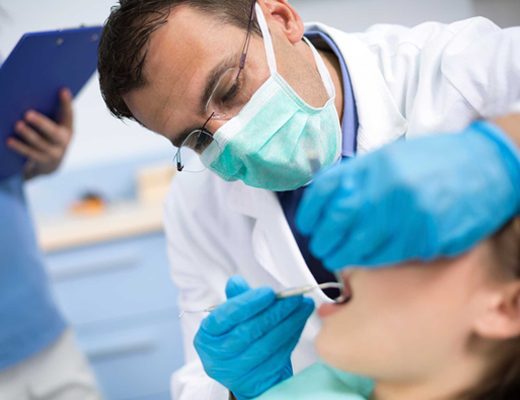 THE IMPORTANCE OF ROUTINE CLEANINGS
Regular dental exam sessions are required to keep your teeth and gums healthy. Our dentist in Stuart, FL, provides innovative methods to maintain optimal oral health properly. Whether you require teeth cleaning, periodontal disease treatment, or a dental checkup, our team is here to help. Contact Stuart Dentist today!
PREVENTATIVE DENTAL CARE
Oral Cancer Screenings
Our dental experts will test you for early symptoms of oral cancer throughout your visit to ensure that you do not have oral cancer.
GINGIVITIS & PERIODONTITIS
Gum Disease Treatment
Gum disease frequently begins with gingivitis, an infection of the gums. If left untreated, gingivitis can proceed to severe periodontal disease.