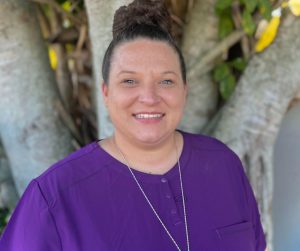 Taylor H.
OFFICE MANAGER
Hello, my name is Taylor. I was born and raised in Virginia. I have 12 years experience in the dental field from assisting to being in the front helping patients with their insurance and treatment plans. I have always loved working in the dental field because I love to see the progress of the treatment to the finished results of the patient's smiles. In my spare time I love doing arts and crafts as well as spending time with friends and family.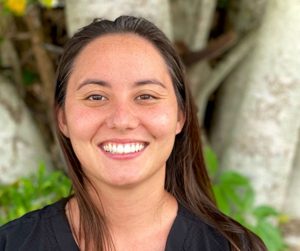 Hanna
REGISTERED DENTAL HYGIENIST
I am Hanna. I am half Korean and half Irish American. I've traveled to many places in the world and I am grateful that I'm able to live the American dream. I've been with our practice for over four years now, first as a dental assistant and now as a registered Dental Hygienist with a certification to deliver local anesthesia.
I take pride knowing that our patients are given ideal options and through dental education can make the best decision for their oral health. Besides working, I like to dabble with arts and crafts, home renovations, and crafting beer. Stop by to say Hello and show us your smile!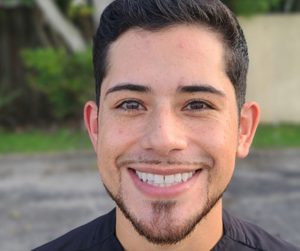 Rei
REGISTERED DENTAL HYGIENIST
I have lived in Florida for 20 years. I am a Registered Dental Hygienist with certification to administer local anesthesia. I am fluent in both English and Spanish, which has allowed me to connect and share my knowledge with a wider scope of patients. I received my training from Indian River State College where I graduated top of my class. I excel in providing my patients with thorough cleanings while not only educating them on their oral health and conditions but also ensuring their comfort with a gentle touch. I have held licenses in the state of Florida and Maryland. My goal is to provide all of my patients with a happy and healthy smile. I am very family oriented and I strive to treat all of my patients as if they were a member of my family. I look forward to making you a part of our dental family.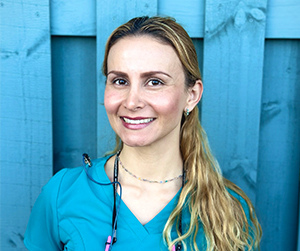 Tati
REGISTERED DENTAL HYGIENIST
My name is Tatiana Donald. I am originally from Colombia where from a young age I was excited about helping others through health and nutrition. I immigrated to the United States 17 years ago where I continued work in healthcare. In 2018 I became a dental hygienist because while I enjoy so many things in life I love the satisfaction that helping and educating others brings. My husband and I enjoy travel adventures and enjoying life together with our two boys and growing family.
Gabby
REGISTERED DENTAL HYGIENIST
Hello, my name is Gabby! I am originally from Cincinnati,Ohio but am now a new Florida resident. I received my training from the University of Cincinnati. GO BEARCATS! I began working in the  dental field in 2020 and have experience with adults and children. I am licensed in the state of Florida and Ohio. I excel in what I do and take pride in easing patient dental anxiety. When I am not working I am spending time with my family and seeing all that Florida has to offer. 🙂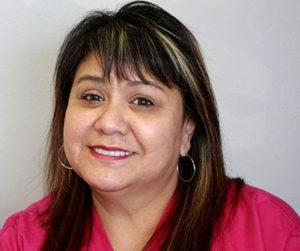 Vivian
ADVISOR
Hello, I am Vivian, Office Manager for our practice. I've worked in the dental field for over 15 years helping our patients utilizing their insurance and making certain that the insurance companies pay their dues owed. I strive to help our patients come up with viable options to fulfill their dental care. Let me be the first to welcome you to our dental office!
On the weekends, I enjoy spending time with my grandkids and I am a proud Glam Ma of five. I love spending time with my family and enjoying life.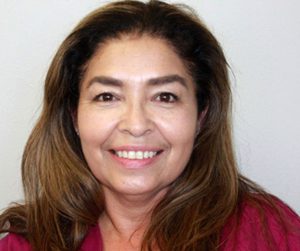 Diana
DENTAL ASSISTANT
Hello, my name is Diana and I have been with our dental practice for over 18 years and have been a dental assistant for 22 years now! I thoroughly enjoy meeting patients and providing the extra care and attention each deserves. I take pride in my role as the Head Dental Assistant and strive to treat each of our clients with comfort and to have a great dental experience.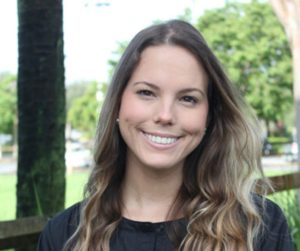 Taylor K.
DENTAL ASSISTANT
Hello! My name is Taylor, I received my Bachelor's Degree in Health Science from Stetson University. As a dental assistant, I enjoy connecting with patients and seeing the progress as their smiles literally transform before my eyes. I plan to continue my education and expand my career in the dental field by becoming a registered dental hygienist.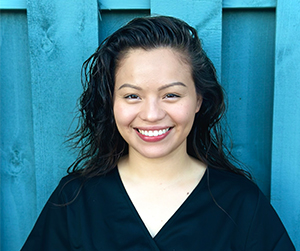 Leydi
DENTAL ASSISTANT
Hello, my name is Leydi. I grew up in Long Island, NY, and I received my dental assistant certification from the Eastern Long Island Academy of Applied Technology. Being a dental assistant is a rewarding experience, and I take pride in being part of my patient's journey to improve their oral health. I am an outgoing person, and I believe in creating a warm and welcoming experience for all of our patients. During my free time, I enjoy reading, traveling with my husband, and catching up on my favorite Netflix shows. I'm looking forward to meeting you and being part of your dental journey!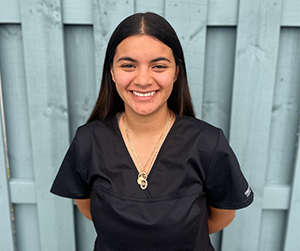 Abby
DENTAL ASSISTANT
Hello! My name is Abigail, or Abby as they call me. I was born here in Stuart but grew up in many different areas, such as South Carolina. As entering the dental assistant field, I enjoy watching the progress of patient's smiles. I plan to continue expanding my knowledge in the dental field and providing the best care possible.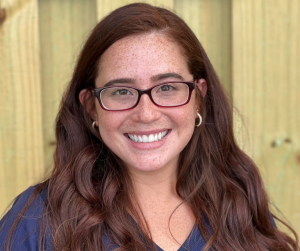 Mely
PATIENT COORDINATOR
Hello! My name is Yasmely, or Mely as they call me! I was born in Panama but was raised here in Florida where I've resided for over 20 years. When I'm not working I'm spending time with my little family which consists of two crazy dogs, an amazing life partner and a sassy two year old. I also like to draw, read and binge watch Netflix in my spare time.