Dr. Caryn Kleiman
---
MEET Dr. Caryn Kleiman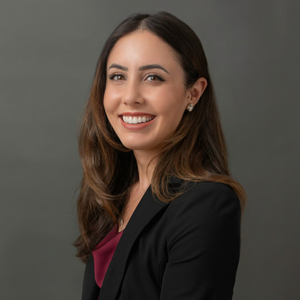 Dr. Caryn Kleiman
Dr. Caryn Kleiman completed her undergraduate education at University of Florida, receiving her bachelor's degree in Psychology. She went on to earn her Doctor of Dental Surgery degree (DDS) from Columbia University College of Dental Medicine in New York City. Immediately following dental school she returned to University of Florida, School of Advanced Dental Sciences for an additional three years of training where she obtained a Master's Degree in Prosthodontics.
Dr. Kleiman is passionate about restoring and maintaining her patients' confidence and comfort. She is always striving for excellence through her professionalism and her compassion for her patients' needs, while remaining up-to-date with the current trends and latest technology in dentistry. She has a keen eye for esthetics and has successfully integrated neuromodulators (e.g. Botox, Dysport) and dermal fillers (e.g. Juvederm, Restylane) with Invisalign and cosmetic dentistry to enhance patients' desired results.
Dr. Kleiman was born in Miami and was raised in Broward County. In her free time, she enjoys kayaking, fishing, horseback riding, and almost any outdoor activity. She is also an avid reader and loves new recommendations!