Invisalign
---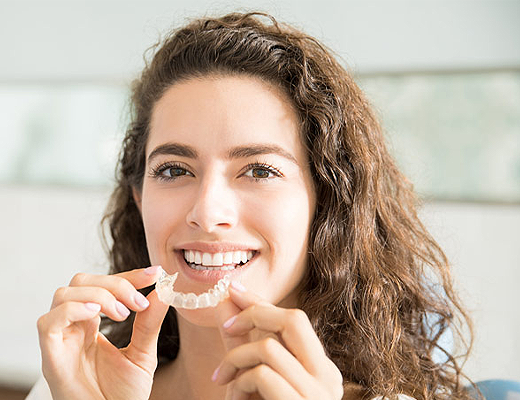 IS INVISALIGN RIGHT FOR YOU?
Invisalign is a transparent aligner that performs the same function as metal braces, but much more quickly. The noticeable difference is that clear aligners eliminate the need for metal brackets on your teeth. As your Stuart, FL Cosmetic Dentist, we are proud to be an Invisalign provider. Clear aligners do not cause stress with metal wires. They are not only transparent, but they are also smooth and tightly suit your teeth. Invisalign is a fantastic option for both teens and adults. Contact your Dentist in Stuart FL today to learn more!
INVISALIGN TREATMENT
What Are The Benefits Of Invisalign?
Invisalign has many advantages over traditional braces. It is more comfortable, less noticeable, and it is removable, meaning that there are no food restrictions.
SINGLE TOOTH REPLACEMENT
How Long Will It Take To Achieve Results?
Invisalign treatment can take anywhere from three to fifteen months. However, the timeframe will differ depending on the individual. Contact our dentist in Stuart FL today to discuss your treatment plan.